Give up your well-paid job at an oil giant to become a full-time climate activist. Here and there, employees are taking 'climate layoffs' to take action against global warming. NU.nl spoke with a number climate quitters: "I get much more satisfaction from this."
Jelle Hatenboer traded his job at Shell for climate activism
At Shell, Jelle Hatenboer (30) followed an internal training program, with the prospect of a well-paid job in the future. Nevertheless, he resigned from the oil company in 2019 after three years. "I had just completed the process when I realized that I didn't belong there," says Hatenboer, who has since joined Extinction Rebellion. "At that time I started to read more and more about the climate crisis. The 2018 IPCC report in particular opened my eyes."
In that report, the UN panel of climate scientists warns of the disastrous consequences if the earth warms up by 1.5 degrees. "I couldn't reconcile those confrontational conclusions with Shell's strategy." He started asking critical questions internally, but according to Hatenboer the answers were unsatisfactory. "I then followed my moral compass and left."
---
I also prefer not to be chained to a private jet for hours on end.
---
He is now a 'full-time activist' and speaker at Extinction Rebellion, an action group that fights for climate justice worldwide. Hatenboer also works for an ecological gardener. He uses his savings to make ends meet.
Hatenboer still stands behind his decision to leave. "I think you should – when you can – act on your concerns. I also prefer not to be chained to a private jet for hours on end. But these kinds of actions are desperately needed. Change has to be made and the system has to be drastically changed for that."
Employees want an employer that takes climate goals seriously
Hatenboer's story has a name: climate quitting. Bloomberg coined the term recently after the news agency recorded numerous similar stories from departing employees. Job seekers would Bloomberg are increasingly looking at companies that take climate goals seriously.
Last year, for example, more people worldwide were employed by the green energy sector than by fossil energy companies, according to a report by the International Energy Agency (IEA). According to the agency, the energy transition will create millions of new 'green jobs' worldwide.
In addition, a Yale University survey showed that more than half of business students would work for a lower salary if a company was environmentally friendly. The questionnaire was completed by 2,000 students at 29 business schools worldwide.
In the United Kingdom, a research platform concluded that a third of all office workers in the country are willing to leave if the employer does not make an effort to reduce the carbon footprint. This was even more than half of the youngest generation on the labor market.
Iconic banks and large corporations are declining in popularity
There are no national figures yet climate quitting. But according to Arjan Elbers, business consultant and chairman of Recruiters United, the phenomenon fits right in with the "radical change" that he foresees in the labor market in the near future. "The younger generations often no longer want to work for employers who do nothing for the planet. They want to take a completely different path: work and make an impact."
"The iconic banks and large energy companies that used to be standard at the top of the most attractive employers are losing popularity every year. Employers who change course and try to be constructive win the race."
In addition, according to Elbers, power is shifting from employer to employee due to the shortage on the labor market. "They are becoming more critical and are allowed to make more demands," he says. "Energy transition and sustainability are the major themes of the coming period. Logical too, because the youngest generation will have to solve what has been caused by the generations before them. They have no other choice."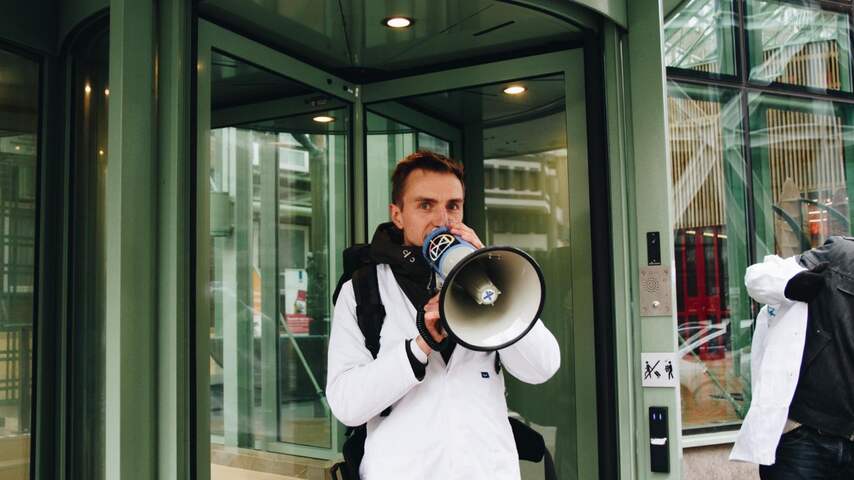 Leo van Kampenhout thought doing climate research was not enough
The story of Leo van Kampenhout (36) is also in line with climate quitting. He worked for eight years at Utrecht University. Two years ago he obtained his PhD there on research into the melting ice cap of Greenland. That was not enough for Van Kampenhout: "I felt the urgency of the climate crisis every hour of the day."
Van Kampenhout felt that as a researcher he did not have enough direct influence. "Instead of working on reports that wouldn't come out for years, I felt more and more the urge to get involved as an activist. I wanted action now," he says. "Although the university thought it was a pity that I was going, they understood me. I was immediately invited to give a talk about my new work."
---
I get more satisfaction from this, even though I earn a lot less.
---
Van Kampenhout is now a researcher for Fossielvrij NL, a foundation that campaigns against major polluters. He now uses his talent for data to conduct research into the gas sector. "I get much more satisfaction from this, even though I earn a lot less."
"I realize that my choice is a privilege – something not everyone can do. But remember that you can also commit to sustainability at your current employer or elsewhere." He cites switching banks as an example. "You can be a climate activist in all kinds of ways."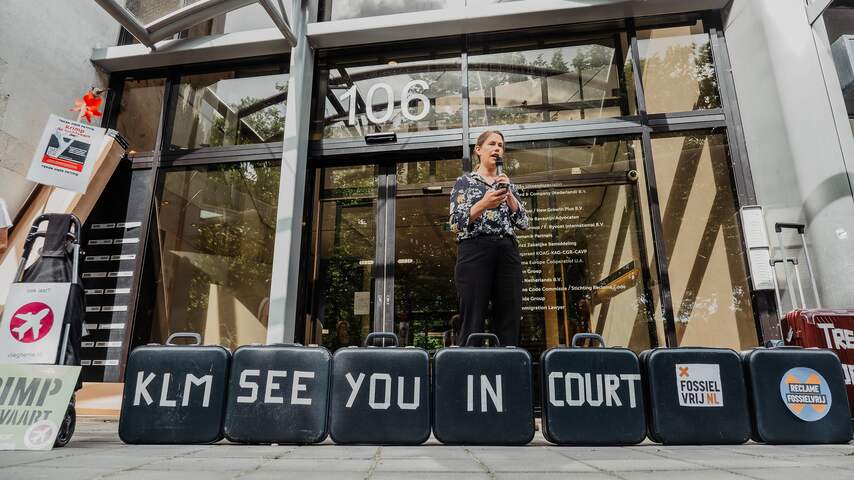 Rosanne Rootert worked for nothing for a year
Rosanne Rootert (41) worked at the court for more than ten years: first as a communications officer, later as a clerk (assistant to the judge). In her spare time, Rootert was already with the volunteer forest rangers.
Although Rootert had only just started as a clerk and was enjoying herself very much, she resigned in 2020. "During the corona pandemic, a new lifestyle seemed to emerge in which we flew less and sought out nature closer to home," she says. "At the same time, we saw that the government supported KLM with billions. Then the realization of what we are doing to our planet hit me hard."
She had saved enough in recent years to work for nothing for one year. She started working for Advertising Fossil Free, a campaign group that calls for a nationwide ban on advertisements from the fossil industry, flying and cars running on petrol and diesel. In addition, the group has joined forces with Fossielvrij NL – where Van Kampenhout works – for a lawsuit against KLM about misleading advertising.
---
Thanks to my savings, I had a luxury position.
---
"In my immediate environment, people reacted with surprise to my choice. During the pandemic, there was a lot of uncertainty about work and income," says Rootert. "Some thought I was crazy to resign at this time, while others appreciated what I was going to do."
"Thanks to my savings, I naturally had a luxury position that others may not have," admits Rootert, who has now been able to join Advertising Fossil Free after a donation from a Danish fund. "But you can also contribute in your free time."
Rootert wants to continue to fight full-time against fossil advertisements for the time being. Her advice to others considering the same thing? "The climate crisis ultimately surpasses all other crises. It is unique that we can still use our influence in these crucial years. Now is the time to take action, you will not regret it."
.