•
Today
•
reading time 4 minutes
•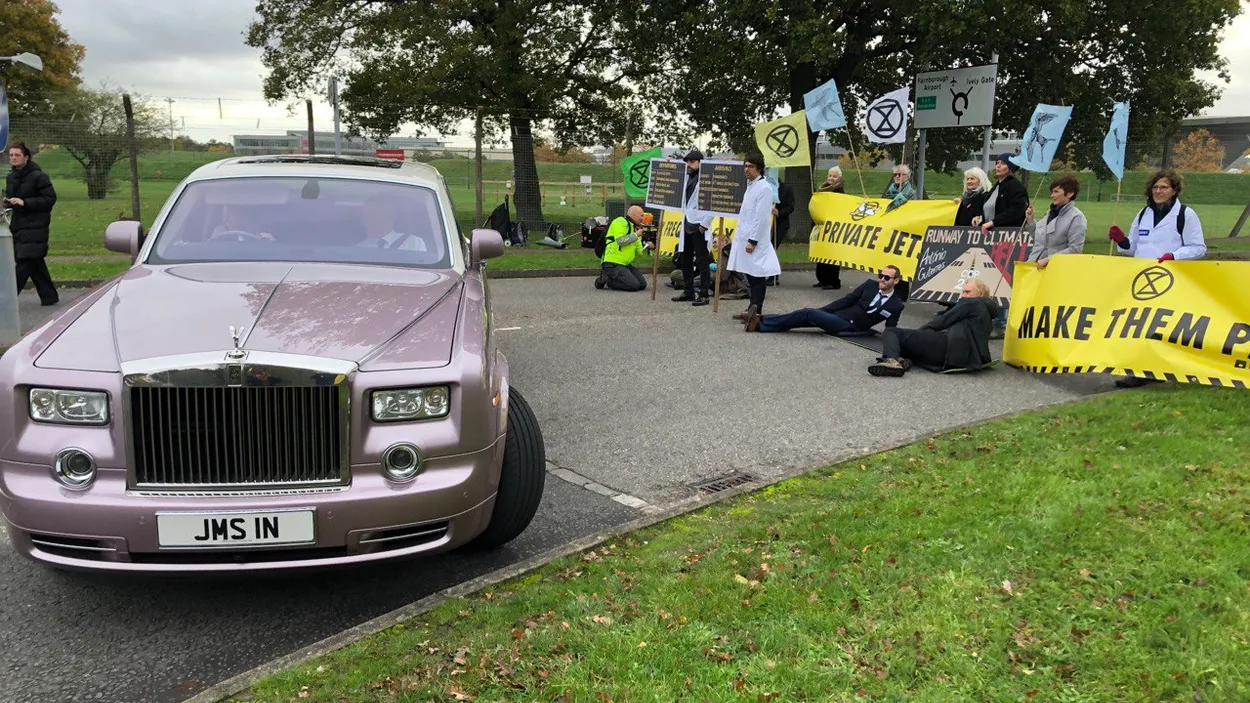 © cc photo: Stay Grounded
The end of 2022 is in sight, and some would call this year a climate year. A lot has happened in the field of climate this year. So much that some things can sometimes get out of sight. That is why I thought it would be good to look back at the end of the year, so that we can enter 2023 with a clear view.
Within Europe, the consequences were less severe, but nevertheless not to be missed. The summer of 2021 was already the hottest summer ever recorded in Europe, and the summer of 2022 has broken that record again. In Belgium, the heat waves contributed to the highest excess mortality ever measured.
And these are just a few examples: according to aid organization Christian Aid, millions of people have been killed or forced to flee this year due to the consequences of the climate crisis. In 2022, the climate has sent a strong signal: it is already very bad and without serious policy it will get much worse.
But world leaders have not been idle: we have had a few major climate conferences again this year. For example, there was the UN climate summit in Sharm-El-Sheikh, Egypt, and the biodiversity summit in Montreal, Canada. So there is no shortage of large meetings this year, but will they really mean anything?
The summit in Sharm-El-Sheikh was mainly in the news because hardly any progress was made during the summit. Although promises were made in Montreal, those promises all end up on a huge pile of previous promises. Promises made years, often decades ago, that governments failed to keep time and time again. And on top of that come the stacks of ignored climate reports and court rulings. Why would these agreements be any different?
According to the KNMI, more CO2 was emitted than ever before in 2022, and at this rate we will reach the 1.5 degree increase within 9 years. Governments need to stop promising new things all the time. They have to keep their promises.
But I also saw something this year that gave me hope. More and more people are no longer taking it and are taking action. The climate movement has made itself heard in 2022.
We see new climate movements such as Letzte Generation emerge and existing movements grow. Courageous activists from Just Stop Oil became world news when they threw soup over the glass in front of a painting and glued themselves to the wall. Activists worldwide followed their example – including in the Netherlands. In one fell swoop, climate was the talk of the town again everywhere. 'Klimaatklever' is now even the word of the year.
And this is all only in the Netherlands. Worldwide, more and more people are getting up. I especially cannot express enough support for all the indigenous people and people from vulnerable areas who have been fighting for years and that continued to do so this year.
More and more people stand up and say it loudly: this can't go on. Enough with the endless procrastination and adjustment. Serious action is needed.
On January 28, Extinction Rebellion will again block the A12. I was there for the first time in November, and I will be there again in January. More fantastic and much-needed actions will surely follow in 2023. This battle is far from over. Join us, and together let's make 2023 a year worthy of the title 'Climate Year'.
What do we want? Climate justice! When do we want it? Now!