---
Colourful, daring, eccentric and extravagant: these are a few words that are often used to describe Gianni Versace and his designs. "His love of culture and the world is reflected in all his designs," says Vogue editor-in-chief Anna Wintour of the fashion icon. He died in 1997, what makes his fashion house so influential to this day?
Versace was known for its exuberance and absurdism. Not only in his clothes, also as a person. He once converted his own home into a disco for the models he worked with. Model Naomi Campbell, who became friends with Versace, told Vogue that he did it mainly because it was safer for the models with him than in the nightlife of Miami. "And he enjoyed seeing us happy."
Unknown Versace models became celebrities
The couturier cared about the models who walked in front of him during his fashion shows. He was the first to pay them well in salary for their work. He was also the first to introduce the concept of exclusivity: you flew to Milan or Paris, and you walked alone to be fashion shows. And as a result, many models who worked for him quickly became superstars.
Versace surrounded himself with celebrities: he was regularly seen with the likes of Princess Diana, Elton John and Madonna. According to Wintour, the designer was the first to come up with the idea of ​​putting celebrities in the front row.
He was also known for combining his fashion with music, photography and graphic design. For example, he had musicians such as Prince and Jon Bon Jovi pose for advertising campaigns. Versace was an art lover and also reflected his hobby in his shows. For example, by combining classical images from Greek antiquity with pop art from the sixties. He also drew inspiration from unusual themes such as bondage and SM.
Important role in lhbtiq+ movement
Versace was not only a forerunner in fashion. His open homosexuality meant that he played an important role in the LGBTQ+ movement. He broke gender stereotypes by designing clothing that was intended for both men and women. In addition, he encouraged women with his provocative creations to be confident about their bodies.
On July 15, 1997, Gianni Versace was murdered in front of his home in Miami by serial killer Andrew Cunanan at the age of fifty. His sister Donatella took over the creative direction of the fashion company. She stayed true to Gianni's style. Donatella was often negatively reported in the news due to her drug problems and many plastic surgeries, but the Versace brand did not actually suffer.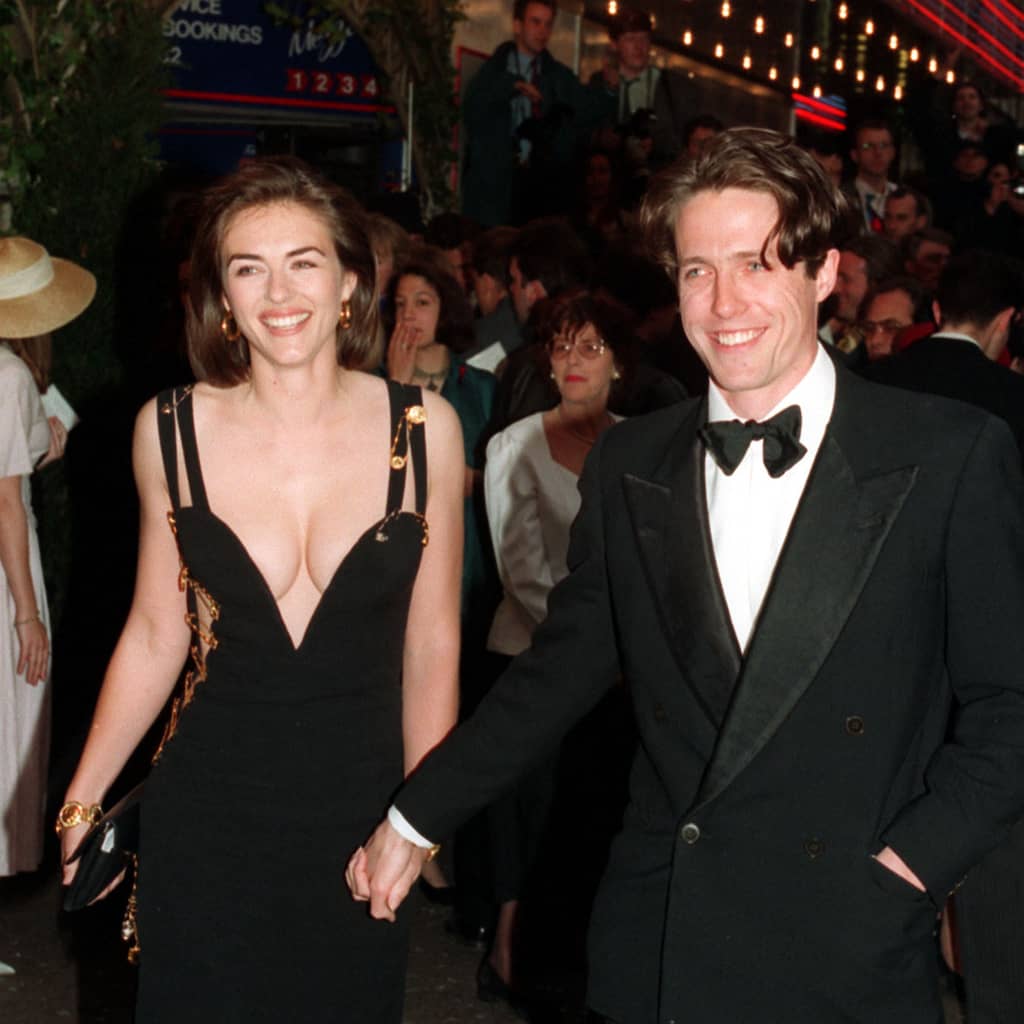 Today still an important fashion brand
Versace was acquired by the American fashion house Michael Kors at the end of 2018 for 2.1 billion dollars (1.8 billion euros). Donatella remained creative director after the acquisition. For the first time, the brand ended up in a somewhat more negative spiral. In Europe, a number of stores disappeared due to disappointing sales results. But certainly in the United States, China and Russia, the clothing is still selling like hot cakes.
Those who prefer to view Versace's clothing alone and not wear it can visit the Groninger museum until the beginning of May. In the exhibition Gianni Versace Retrospective on display are hundreds of pieces from the private collections of European collectors. Think of the dress that Princess Diana wore in 1997 on the cover of Harper's Bazaar. Or the black evening gown with gold safety pins that Liz Hurley, Hugh Grant's then-unknown girlfriend, appeared in at the premiere of Four Weddings and a Funeral (photo).
"It's a designer's responsibility to color outside the lines," Versace once said. He didn't like trends: "Make sure you're in charge of fashion, not the other way around. You decide who you are, and clothes can help with that."
---
---
---
.