Singin' in the Rain

BBC 2, 3.50 pm
(Musical, Stanley Donen, Gene Kelly, 1952) One of those movies you can watch anytime, even on the Halloween weekend. Gene Kelly's vibrant acting, the fantastic choreographies and surreal musical scenes, the mildly mocking Hollywood take and of course that song that everyone can sing along: it all has an inexhaustible Technicolor charm. Kelly plays in Singin' in the Rain a Hollywood star in 1927, who is tackling the transition to sound film. Debbie Reynolds and Donald O'Connor form a merry trio with him, while Jean Hagen remains comical as the anachronistic diva with a sandpaper voice.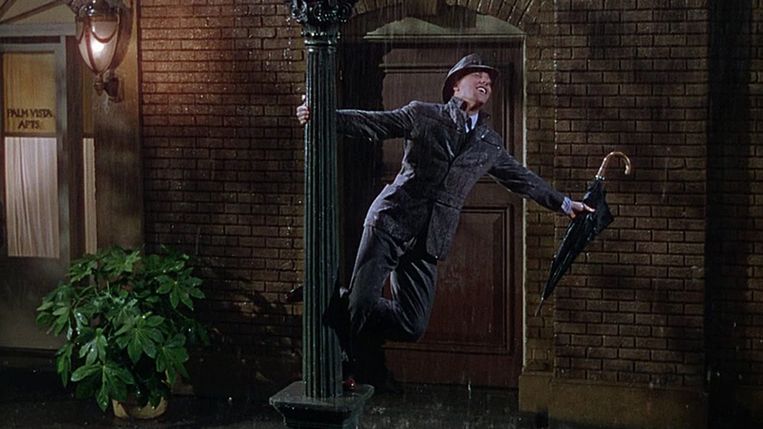 Agent Hamilton

NPO 3, 8.30 pm
In the final case of this season, Agent Carl Hamilton (Jakob Oftebro) finds himself in a serious conflict of loyalty. He is sent to Poland, where a Swedish oil company accountant is hiding in the embassy after an attack on him. Hamilton has to bring the man home in one piece, but feels that he is being strained for a cart. When he comes into contact with a group of environmentalists, he wonders who the villains are.
Stars on the canvas

NPO 2, 8.34 pm
In the first episode of the 15th season of Stars on the canvas Özcan Akyol speaks with football coach and former football player Ronald Koeman. He is candid about the disappointments at FC Barcelona and looks ahead to his activities as national coach of the Dutch national team. The structure of the program is unchanged: the guest is painted by three artists during the conversation. Koeman is allowed to select one canvas, the others are auctioned for a good cause.
Midsommar

RTL 7, 9.45 pm
(Horror, Ari Aster, 2019) Dani (Florence Pugh) loses her sister and parents in the gruesome prologue to this daylight horror trip. Then she lets herself be carried away by a holiday plan of her boyfriend and his friends: a nine-day midsummer night festival in a Swedish commune, that will make everyone feel better, right? There shifts Midsommarthe second film by genre innovator Ari Aster (after the mhereditary), towards the field of folk horror à la The Wicker Man. Key ingredients: a company of hauntingly cheerful white-clad Swedes, a caged bear, psychedelics, flower arrangements, dance and worse – much worse. An elongated and very successful metaphor for a grief-cum-break-up drama, this is indescribable Midsommar a little to describe.
3Doc: The Debt Machine

NPO 3, 10.05 pm
Those who incur debts must repay them. However, that is not so easy for everyone. In The debt machine Camiel Zwart shows how young people with debt get caught up in a system in which high fines and interest rates make it impossible to become debt-free. Many uncollectible debts are traded to private collection agencies, who act harshly if payment is not made. The documentary shows how young people end up deeper and deeper in misery as a result.
The night of the Film Academy

NPO 3, 23:08
After the selection of documentaries in the previous The Night of the Film Academy, eight short drama productions by the 2022 graduation students are presented today. In About a pastor on rain boots van Wessel van Wanrooij, the demented Jozias has lost his way. The life of 13-year-old skater Joy is turned upside down by a stabbing incident in Kate Hummels To Break a Butterfly. Amir Zaza made It Will Rain about two brothers in a Syrian prison.
The Rider

Canvas, 00.00 hours
(Drama, Chloé Zhao, 2017) The Jandreau family is the dream of every documentary maker. There's Father Tim, a stoic, single cowboy. His autistic teenage daughter Lilly, and son Brady: a gifted horse trainer and rodeo rider in his early twenties, who nearly died when a horse kicked his skull open. Together they inhabit a trailer in Dakota, near a Lakota reservation. All real, but Chinese director Chloé Zhao, who had emigrated to America, wanted more than just registering. The family and supporters transformed into the beautiful, especially filmed in low sunlight The Rider to unforgettable characters.