Their island will disappear, the residents of Pari in Indonesia fear, and they are holding a Swiss cement company liable for this. Holcim – turnover 27 billion euros – is in fact one of the largest emitters of greenhouse gases in the world. As a result, the group has contributed to the rise in sea level.
Pari is already suffering from climate change. Floods cause damage to houses, streets and businesses. More and more tourists are staying away from Jakarta. Pension owner Asmania (39) and fisherman Edi (37) fear that large parts of the island will be under water in thirty years, if global CO2emissions are not rapidly declining.
This week they started legal proceedings with two more islanders at the court of the Swiss city of Zug. They want damages and further demand that the cement company remove the "excessive CO2emissions" at a faster pace.
"It is the first climate case in Switzerland against a company," says Nina Burri, a business and human rights specialist at the Swiss organization Heks, the aid organization of the Swiss Protestant churches. Heks supports this lawsuit together with two other civil society organisations, namely environmental organization Walhi from Indonesia and the European Center for Constitutional and Human Rights (ECCHR) from Berlin.
The cement industry emits more than aviation

The global CO2emissions have countless sources. Why is this case against Holcim? "Because it is by far the largest CO2emitter is from Switzerland," says Burri. "There are already many lawsuits against the fossil sector, such as against Shell. The cement industry is largely unaffected, even though it is a bigger polluter than aviation. We want Holcim to reduce greenhouse gas emissions much faster than it plans to."
Holcim wants 20 percent less CO . by 20302 emissions than in 2018. This is a relative decline, namely per tonne of cement. Higher production can therefore undo these environmental benefits. In response, Holcim said it takes climate change seriously and cannot comment on the Pari case.
Similar to the Dutch Shell case

"In this case, we are demanding an absolute reduction of 43 percent by 2030 and 69 percent by 2040," said Burri. "The figures are comparable to Milieudefensie's case against Shell in the Netherlands. According to the United Nations climate panel, if those reductions are achieved worldwide, there is still a reasonable chance that global warming will be limited to 1.5 degrees Celsius."
Holcim is one of the fifty largest CO2emitters from all companies worldwide, according to the US Climate Accountability Institute. The company is responsible for 0.42 percent of total CO2 emissions from human activity since the industrial revolution.
That is why the islanders hold Holcim liable for the same percentage. Namely for 0.42 percent of their damage. Added together, it is about 15,000 euros for the four islanders. This concerns immaterial damage, material damage and the costs of measures to prevent further damage.
A Peruvian farmer wants compensation from a German energy company

Although countries in the South have contributed relatively little to the development of the climate crisis, they do bear the costs. Heks wants to force powerful companies and politicians to take measures and not leave the vulnerable victims of climate change to their fate.
This is the second climate case against a European company brought by stakeholders from the South, says Burri.
In 2015, Saúl Luciano Lliuya of Peru sued the German energy company RWE, because his farm is in danger from a melting ice glacier. He demands that RWE reimburse part of the costs, whereby the reimbursement is in proportion to the historical CO2emissions from RWE. The case is still ongoing. In May this year, the judges went to Huaraz in Peru to review the situation.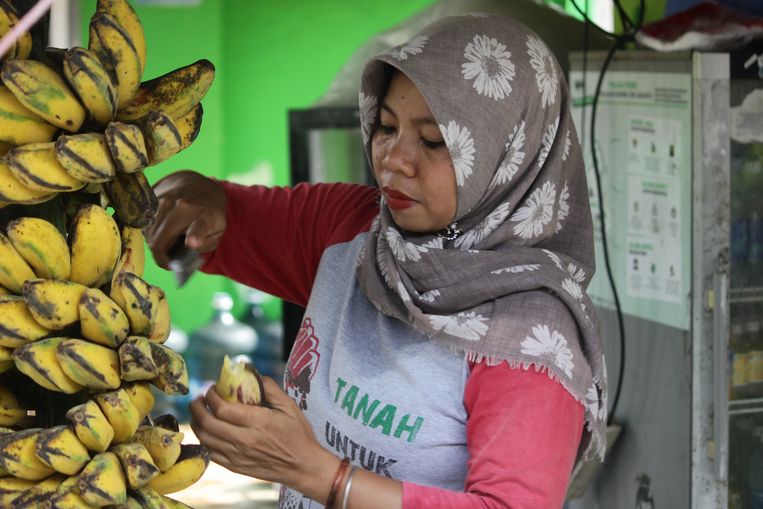 Also read:

Shell will appeal in climate case, because verdict was 'ineffective'

Shell will appeal against the judge's verdict in Milieudefensie's climate case. The verdict was a worldwide first. Never before has a court ordered a major oil company to take more action against greenhouse gas emissions.