The Mercedes-Benz GLE is a comfortable and off-road SUV. What should you pay attention to when buying a used car?
In 2011, Mercedes-Benz presents the third generation of the M-Class. The W166 series builds on the success of its predecessors with refreshed styling, more fuel-efficient engines and new technology. With the introduction of the facelift model, which is renamed GLE-Class, the brand adds a hip SUV coupe to the range.
Body
The third-generation M-Class retains the basic shape of its predecessor and has the same strikingly shaped C-pillar. Under the skin, the SUV is completely new and the design, which relies heavily on the E-Class (W212), gives the sturdy SUV a fresh look. At an additional cost, Mercedes-Benz offers various attractive factory options, including adaptive headlights, a panoramic sliding roof, electrically operated tailgate, running boards, electrically folding towbar and an AMG exterior package. The facelift of 2015 brings with it a name change: the M-Class will henceforth be referred to as the GLE-Class. The visually refreshed GLE is available with full-LED headlights and is also available as a sporty GLE Coupé (C292).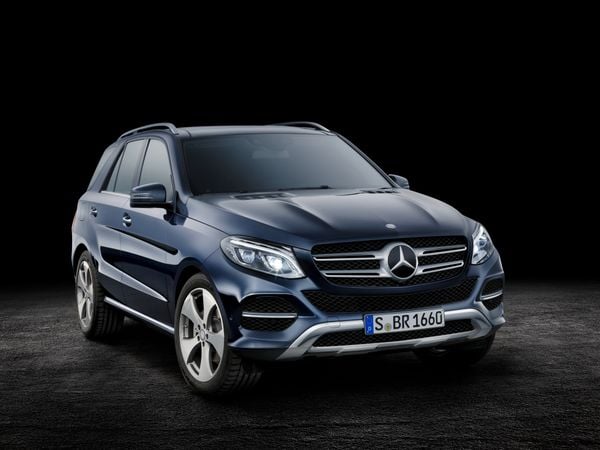 Interior
Compared to its predecessor, the W166 offers significantly more leg and shoulder room. From now on, the design and quality experience will better match the premium promise evoked by the pricing. Despite a multitude of buttons, the dashboard is clearly laid out, with analog instruments and a high-placed infotainment display. Countless options are available for good use, ranging from ventilated seats, designo leather and an AMG interior package to Comand Online, Bang & Olufsen BeoSound AMG, Distronic adaptive cruise control, a night vision assistant and extensive parking assistance. Facelift model GLE has a new three-spoke steering wheel and a new upright infotainment screen and adds a number of new safety systems and options. Extras such as the electric steering wheel adjustment, soft close and the electric tailgate can sometimes falter, so check before purchasing whether all available options do what they are supposed to do.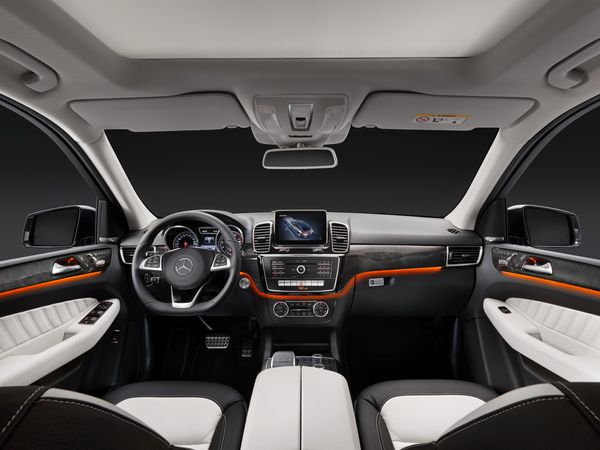 engine
The petrol range consists of a naturally aspirated 3.5 V6 (252-306 hp) followed by a biturbo 3.0 V6 (333 hp) and a biturbo 4.7 V8 (408 hp). The ML 63 AMG has a biturbo 5.4 V8 (525 hp, or 557 hp with AMG Performance Package). In addition, there are two BlueTec diesels, a 2.1 four-cylinder (204 hp) and a 3.0 V6 (258 hp). The GLE is available with a new 3.0 V6 turbo petrol engine (272 hp). The biturbo 3.0 V6 now delivers 333-390 hp, with the strongest variants reserved for the GLE 43 AMG/GLE 450 AMG. The power of the biturbo 4.7 V8 increases to 435-455 hp.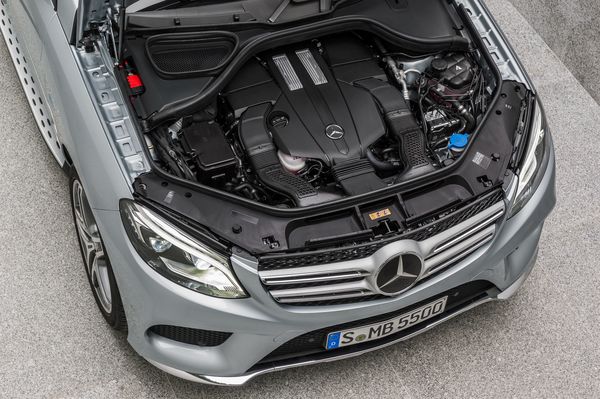 The plug-in hybrid GLE 500 e has a biturbo 3.0 V6 and an electric motor (442 hp) and is (much) more economical on paper than in practice. The new AMG versions 63 and 63 S get 557-585 hp from the biturbo 5.4 V8. Problems with NOx sensors, the EGR valve and the injectors are a concern with the BlueTec V6. The AdBlue system of the diesels can also play a role. Oil consumption and turbo wear are a point of attention for import cars that have had a tough (Autobahn) life.
Transmission
The M- and GLE-Class have a 7G-Tronic Plus seven-speed automatic transmission with torque converter. The ML 63 AMG has an AMG Speedshift Plus 7G-Tronic with a sportier shifting characteristic. In the GLE-Class, the 7G-Tronic Plus is accompanied by a 9G-Tronic nine-speed torque converter automatic. The AMG Speedshift MCT 9G-Tronic has a multiple wet plate clutch. With the exception of the rear-wheel drive GLE 250 d, permanent 4Matic all-wheel drive is standard on every ML and GLE. Smart software and traction system 4ETS ensure serious off-road performance. The optional off-road package, with low gearing and six different drive modes, is recommended for those who regularly leave the beaten track or travel with a trailer. For a used car, check whether the automatic transmission shifts smoothly, whether the drivetrain (differentials, gearbox, transfer case) is free of oil leakage and whether the 4Matic system makes any ominous noises.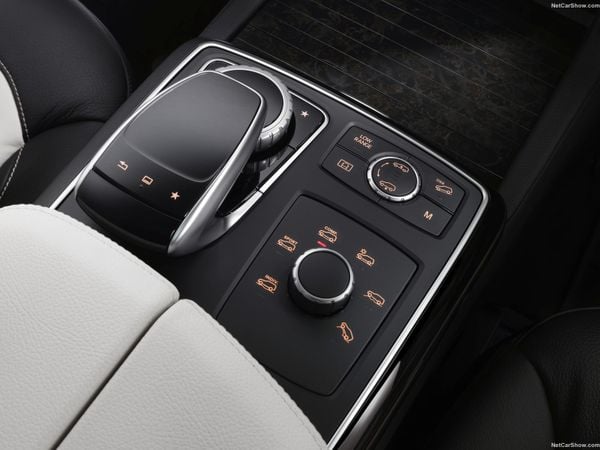 Suspension
The ML and GLE are sold with conventional coil spring suspension and adaptive Airmatic air suspension. Electric power steering and a battery of electronic assistance systems ensure stable and comfort-oriented handling. With the adjustable Airmatic air suspension, the comfortable and sportier side of the ML/GLE both come into their own. Off-road, the air suspension provides extra ground clearance, while the system lowers ride height and air resistance at higher speeds on asphalt. There are also disadvantages: repairs to the air springs and the compressor lead to expensive bills. The AMG versions have a modified Airmatic suspension with a more rigid tuning in Sport mode and an enlarged braking system.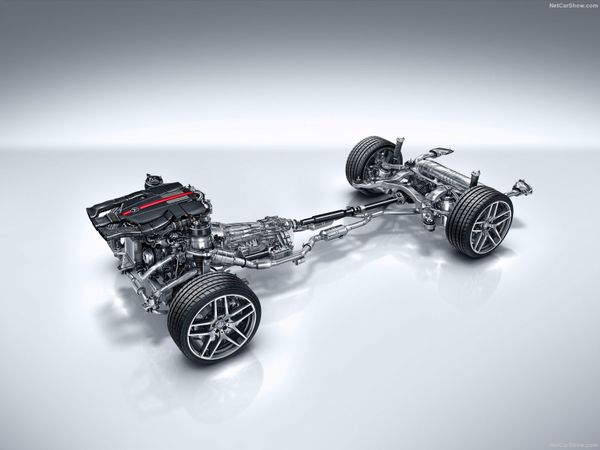 Which one should I have?
With the ML, GLE and GLE Coupé, Mercedes-Benz provides an appropriate answer to almost every SUV question. From a spacious and comfortable SUV with an economical four-cylinder diesel engine to a bloody fast SUV coupe with an AMG eight-cylinder and everything in between, there is a suitable engine and version for every need, provided the purchase budget is sufficiently large, because also used it's not a bargain. For conventionally minded buyers, the ML and GLE are the most practical choice. The GLE Coupé is especially interesting for people who value striking design more than maximum head and luggage space, and who are looking for a comfortable alternative to a BMW X6.
Should this be him?
The ML, GLE and GLE Coupé are a fitting continuation of previous generations of the Mercedes-Benz mid-sized SUV. Better than before, the models score high on quality experience, design, active driver assistance systems and luxury. Fortunately, what has been preserved is the comfort for which the brand is known. Even the most sporty versions basically retain their relaxing character, and compared to competing models from other brands, this is where the trio stands out the most.
TIMELINE
summer 2011 – introduction Mercedes-Benz M-Class (W166)
Fall 2011 – ML 63 AMG
2013 – M-Class Guard
2014 – GLE Coupé Spring
2015 – GLE 63 AMG/ AMG S Coupé, GLE-Class
Fall 2015 – GLE 450 AMG
2018 – introduction Mercedes-Benz GLE-Class (V167)
2019 – introduction Mercedes-Benz GLE Coupé (C167)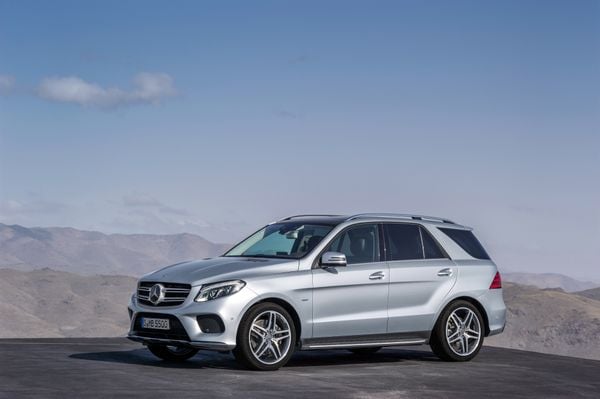 This is what they cost:
Prices start at 17,495 euros for an ML 250 BlueTec (2012/287,000 km) and 19,450 euros for an ML 350 BlueTec (2012/282,000 km). The cheapest ML 350 with less than two tons (2012/192,000 km) costs 22,950 euros; the ML 500 (2013/192,000 km) starts at 32,900 euros. The cheapest GLE-Class is a GLE 400 (2016/81,000 km) for 42,950 euros. A GLE 43 AMG (2016/89,000 km) costs 49,950 euros and a GLE 500 (2015/140,000 km) costs 52,950 euros. The GLE AMG 63 S (2016/180,000 km) is available from 63,945 euros. The starting price for the GLE Coupé is 53 mille (43 AMG/2016/208,000 km).
part prices
Brake pads front, per set 172.07 Brake discs front, per set 327.66 Control arm front axle left/lower, each 201.75 Battery 12V/95Ah/start/stop, from 355.95 Pirelli Scorpion Verde, 255/50 R19 MO, each from 163.80 Prices are for a Mercedes-Benz ML 400 4Matic from 2013 and include VAT and exclude installation.
Maintenance costs
Minor maintenance from 300.– Major maintenance from 500.– The maintenance interval (ML 400) is 25,000 kilometers/1 year.
TO BUY
+ comfortable
+ powerful engines
+ quality experience
+ terrain skill
DO NOT BUY
– outdated infotainment
– no seven-seater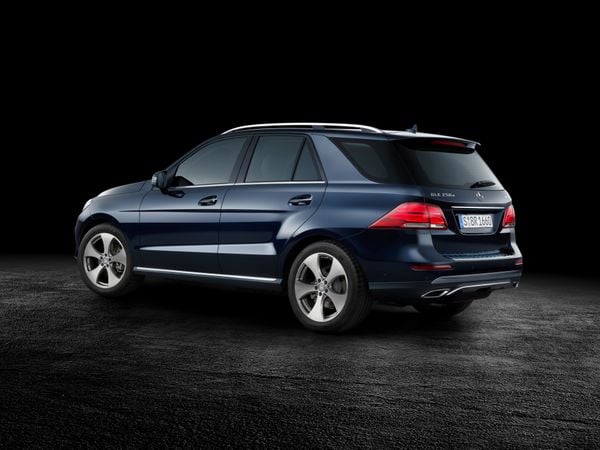 Also consider a:
Volvo XC90 II (2015-present)
The Volvo XC90 II is an intelligent SUV with (hybrid) four-cylinder, a beautiful interior, modern infotainment and up to seven seats. 30,000-100,000 euros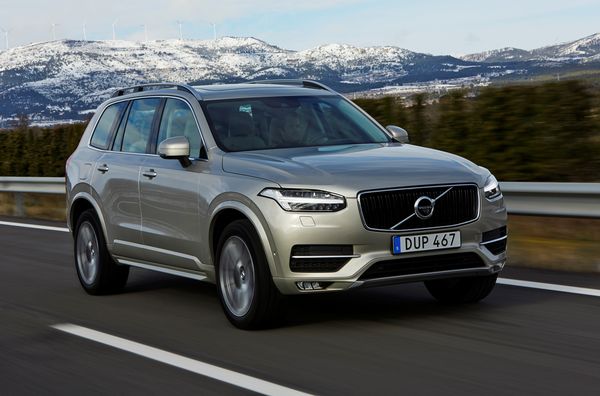 Audi Q7 (2015–present)
The Audi Q7 combines flawless workmanship with modern technology, a spacious interior and a choice of efficient or superlative drive technology. 33,000-200,000 euros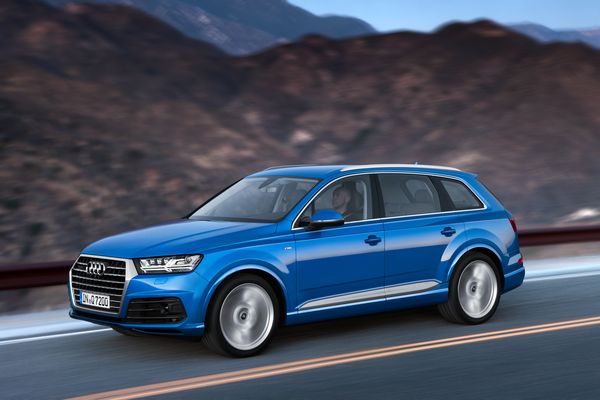 Seen a mistake? Mail us. We are grateful to you.