Roel van Dijk of the Steenbraak Foundation is convinced: everyone can create more greenery in the area. "Drought, biodiversity, climate adaptation; too often people think that the government should solve this issue. But everyone can contribute to a green environment. Especially when you consider that almost half of the land in Dutch municipalities is privately owned," he argues.
Annual Inspiration
Every year, the Steenbraak Foundation organizes a National Green Day together with a municipality and other authorities. Due to corona, the last two editions were canceled. Roel van Dijk: "Every year we share inspiration with a theme to make the environment greener. We discussed making the schoolyards greener, we organized tile out-green in. In this way we try to increase awareness of the importance of greenery in the area. There are now so many studies that show that people are healthier in a green environment. In less green living environments, 33 percent more people visit their GP with depressive symptoms than in very green living environments, researcher Jolanda Maas has shown."
Private Gardens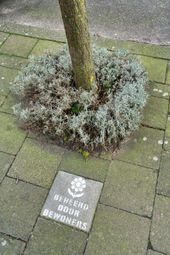 The National Green Day 2022 will be held on April 4 in Oss. Van Dijk: "This year we are going to gain inspiration about the theme of 'jointly responsible'. It is not only the municipalities and large institutions that can provide more greenery in the living environment. Private gardens in particular can be much greener. In doing so, they make a neighborhood livelier, friendlier; and the people who live there happier and healthier."
In addition, green gardens have many more advantages. "A green garden can cope with the changing climate much better. During downpours, not everything is immediately flooded, but the rainwater can sink into the ground for the plants and trees that are there. Plus, you have cooler homes with a tree that creates shade. And with a few shrubs you attract birds, insects and other animals to your garden. Good for biodiversity."
National Green Day
On April 4, the National Green Day starts at 10:00 in Theater De Lievekamp in Oss. The day is held for everyone who is professionally involved in the themes of Steenbraak. In the morning, speakers will talk about how they involve residents, entrepreneurs and others in making the living environment greener.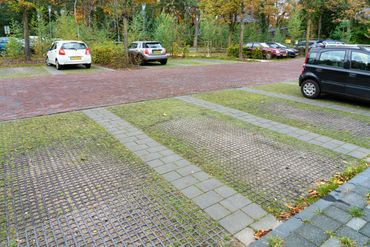 For example, Erwin van Laethem links behavior to machine learning. He is former CEO of Essent and now partner and business developer of Scone. He therefore knows exactly how to get people moving for the energy transition. In his keynote, he shares his insights that are relevant to the themes of Steenbraken. He also provides practical examples.
Co-creation in practice
In the afternoon, among others, center manager Jack van Lieshout, of the municipality of Oss, goes out with the participants of the Groendag. Roel van Dijk: "In the municipality of Oss, Jack is making plans together with civil servants, entrepreneurs and residents to make streets and neighborhoods greener. He is all about co-creation. Jack shows how he manages that."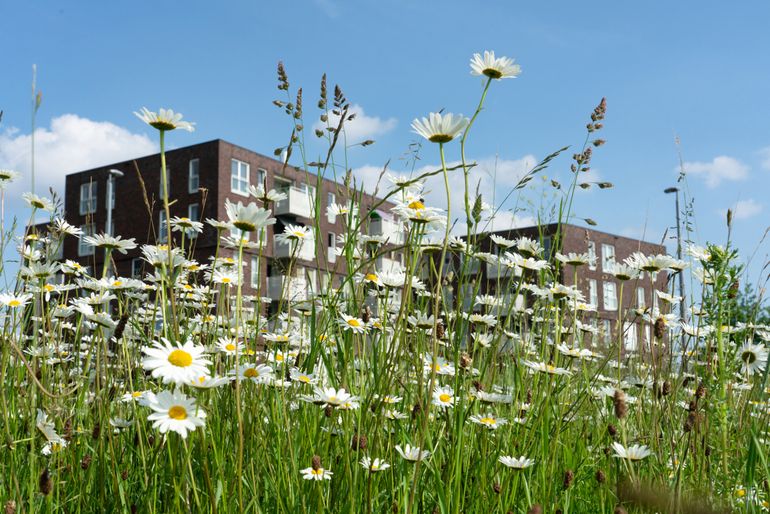 Participation in the National Green Day is free for participants of Steenbreek. You can register via the website of the National Green Day.
Text: Annelies Cuijpers, province of North Brabant
Photos: Steenbraak Foundation
†